Medical Practice Management
Medical Practice Management emphasizes working smarter and more efficiently in dealing with billing, fiscal management, marketing, information technology, benefits and compensation, legal and tax issues, office operations, coding, and human resources that practice administrators, practice managers and physicians face on a daily basis.
For more information, contact Frank Diaz, 808.723.0900 or frank@hawaiiehr.com. For Hawaii implementation of your EHR system, click Patient Trac Hawaii EHR (PDF).
INCREASE YOUR MONTHLY REIMBURSEMENT BY AT LEAST $5,000 PER MONTH PER PHYSICIAN!
Recently,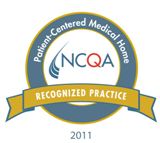 Medical Home Crosswalk to Reimbursement for Services
Nationwide, 13% of all children have special health care needs. Obtaining adequate reimbursement for the additional services associated with providing a medical
Medicare Beneficiaries' and Unemployment Payments Reinstated
Medicare beneficiaries were facing payment cuts of 21.2% due to the changes in the Medicare physician fee schedule. The bill reinstated them to the level they were at on