Updates to the Hawaii Medicaid EHR Incentive Program
Hawaii's Medicaid EHR Incentive Program launched this month with two major components: the launch of a provider outreach page (or POP) and an introduction to the Hawaii State Level Registry (SLR).
The POP is meant to be a "one-stop launch pad" for all Medicaid EHR Incentive Program needs and information featuring important dates and deadlines, an eligibility check wizard and news feeds featuring updates on Medicaid and Medicare Services, Healthcare Information Technology and EHR Systems.
The Hawaii SLR itself won't be open for registration until October 15, 2013. In the meantime, physicians can begin registering with the National Level Registry.
Introducing the Hawaii EHR Series on the Medicaid EHR Incentive Program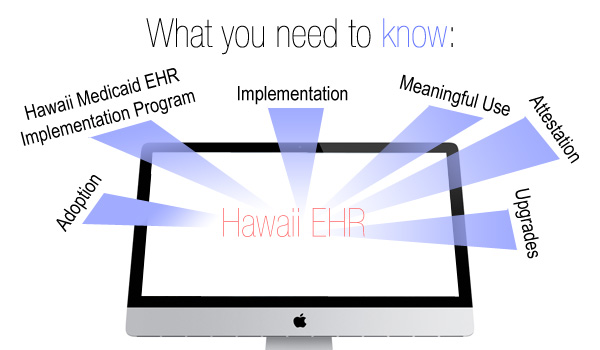 While the Hawaii Medicaid EHR Incentive Program POP provides a good broad resource for registering and keeping up-to-date with government updates on the program and related EHR news, we at Hawaii EHR want to provide detailed and succinct information for physicians interested in jumping on board with an EHR but don't have the time to dig through the loads of information and data available.
We're committed to providing well-researched and clear content for Hawaii's physicians, providing all the necessary information and steps to ultimately receive Medicaid Incentive Payments to offset your costs in adopting and implementing an EHR system for your practice.
That's why we are launching a series of posts focused on how doctors can understand and make the most of the Medicaid EHR Incentive Program – from EHR adoption, implementation and upgrades (AIU) through to attesting for meaningful use.
Each post will focus on the essentials, giving a brief understanding of the context of the topic (the what), the rationale and meaning behind the topic (the why) as well as the necessary steps (the how) needed to move forward to meaningful use of EHR systems in your practice.
Each week, we will post an informative article for physicians at a particular stage of the EHR AIU process or the Medicaid EHR Incentive Program attestation process.
Next week will feature the first article of the series, Choosing the Right EHR System: What You Need to Know.